The AgileLab offers access to your own dedicated lab bench and office desk, providing flexible, low-cost space to support the early stages of commercialising scientific research, suitable for:
Pre-start-up science entrepreneurs looking to complete short-term proof of concept experiments required for funding applications
University researchers undertaking experiments to confirm research impact prior to company incorporation
Newly formed SMEs developing their pipeline before expansion
The AgileLab is a wet lab, co-working facility with a range of shared equipment to use, a dedicated lab technician and adjoining office space. It provides low overhead, low commitment space within a wider entrepreneurial environment.
In addition to the physical facilities, AgileLab tenants benefit from one-to-one support (e.g., assistance with seeking future funding), networking opportunities with businesses on site and access to seminars and workshops. We can also help with sourcing access to equipment within the university, including the characterisation and prototyping services hosted by the Department of Materials on site at Begbroke.
The AgileLab was initiated via the Innovation Support for Business programme (ISfB) which was funded by the European Regional Development Fund.

Facilities available to the AgileLab users
Facilities
Individual bench space (approximately 1.8m), drawer, cupboard and shelving
Suitable for one scientist per company
On-site support by qualified laboratory technician
Desk and locker in open plan office
High-speed internet
Central manned reception
Free car parking
Use of on-site conference facilities
Access to on site networking events and seminars
12 hours business support
Further access to a wide range of support within the University
Use of on site restaurants and coffee shop
Shared equipment
Fume cupboards
Gases: nitrogen, compressed air
Rotary evaporator
De-ionised water supply
Analytical balances
Stirrer hotplates
Refrigerator
Freezer
Ice maker
Heater plates/blocks
Chemicals/solvent storage
General laboratory glassware and consumables
Virtual Tenancy
For entrepreneurs and start-ups not ready for an office or lab space, our virtual tenancy is available to give your business a business address and telephone...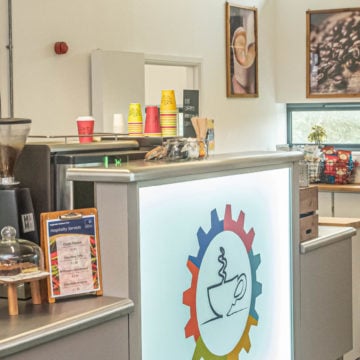 Centre for Innovation and Enterprise
The Centre for Innovation and Enterprise offers high-tech, knowledge-based, start-up and spin-out companies a unique professional environment in which to expand and grow.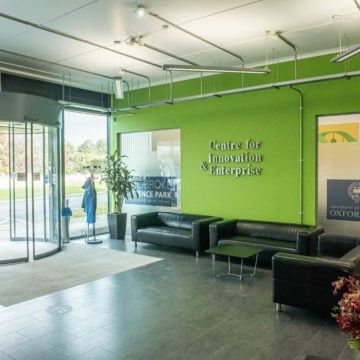 Property Offer
Oxford University Science Park, Begbroke is no ordinary science park.  Our buildings are developed to meet the needs of innovators working at the interface between business...