Dr Christiane Norenberg



Nanotechnology Programme Manager



Christiane runs nanotechnology Continuing Professional Development courses for the University, including an online Postgraduate Certificate course, an MSc in Nanotechnology for Medicine and Health Care, summer schools and short courses, based at Begbroke. She also coordinates an annual school's programme which features STEM and innovation activities for Key Stage 3 and 4 pupils and science teachers.  Christiane holds a DPhil in Materials Science from the University of Oxford and has worked in the field of surface science and growth and characterisation of nanostructures on surfaces for many years. She also teaches nanoscience and materials science at undergraduate and postgraduate level.
Training Courses – Nanomaterials and Nanomedicine
We offer a range of professional courses, developed and delivered in collaboration with Oxford University Department for Continuing Education and Oxford Institute of Biomedical Engineering (Department...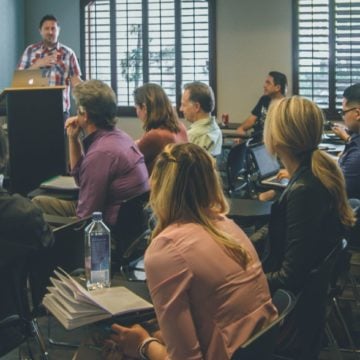 School Events
Oxford University Science Park, Begbroke is dedicated to attracting and inspiring the young scientists of the future! Our schools events programme inspires students to continue studying...