The Centre for Innovation and Enterprise offers high-tech, knowledge-based, start-up and spin-out companies a unique professional environment in which to expand and grow.
With increasing demand for space, the centre expanded in 2016, and offers flexible office and laboratory space with the full range of services that companies require for start-up. Most importantly, the centre gives companies the flexibility to grow and expand into more space, as and when they need it.
The centre has over 29,000 sq.ft of office and laboratory space, arranged over two floors which has been designed for maximum flexibility in use and offers new companies far more than just serviced incubation units. Click to view what's included in the service levels we offer.
As a core component of the Oxford University Science Park, Begbroke, the CIE and other site tenants can access Oxford University's science and technology departments. Occupiers of the CIE therefore have the unique benefit of access to Oxford University's world-leading research programmes and opportunities to talk with experts in the field. In the same spirit, the CIE hosts regular networking events to provide opportunities for exchange of ideas with business advisers and like-minded entrepreneurs.
For more information on the CIE please contact property@begbroke.ox.ac.uk
AgileLab
The AgileLab offers access to your own dedicated lab bench and office desk, providing flexible, low-cost space to support the early stages of commercialising scientific research,...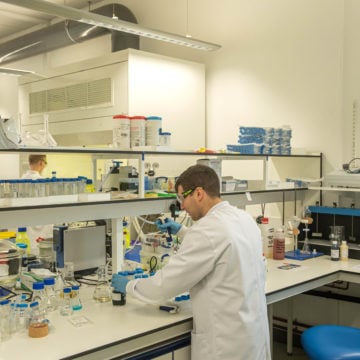 Virtual Tenancy
For entrepreneurs and start-ups not ready for an office or lab space, our virtual tenancy is available to give your business a business address and telephone...